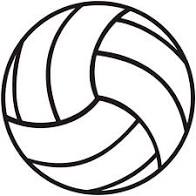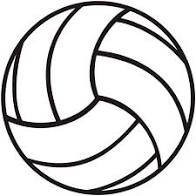 2020-2021 Schedule
Varsity and Junior Varsity Girls
| | | |
| --- | --- | --- |
| September 21 | Gulf vs Hudson | Home |
| September 23 | Gulf vs Bayonet Point | Away |
| September 28 | Gulf vs Crews Lake | Home |
| September 30 | Gulf vs Chasco | Home |
| October 5 | Gulf vs Seven Springs | Home |
| October 7 | Gulf vs Paul R Smith | Away |
| October 12 | Gulf vs River Ridge | Away |
| October 14 | Gulf vs Hudson | Away |
Gate entry $3 – JV game begins at 6:00 p.m followed by Varsity game
JV Lady Bucs 2020
Coach Cailiegh Sheldon
Tazaria Bankston
Abigail Butler
Mackenzie Little
Carly Maple
Jaylisse Maple
Giorgianna Nicolo
Isabella Paynes
Jamie Schaediger
Noelia Suarez
Sara Vencibi
Varsity Lady Bucs 2020
Coach Hope Moore
Marisol Carr
Kylie Coulter
Rosalin Deaton
Ernielys Febres
Alannah Forte
Vanessa Matosdeaza
Ashlynn Mourino
Lillian Patrias
Francesca Rollins
Emma Wade
Reminders and expectations for the upcoming season:
Only clear plastic , clear vinyl,  and clear Ziploc bagswill be permitted.  Diaper bags, medically-necessary bags, and school/professional photographers' camera bags will be allowed.  No other bags of ANY kind will be permitted, including backpacks, fanny packs, purses and duffle bags.  All bags are subject to search.
All spectators must wear masks and follow social distancing guidelines.
Tickets: Each player will have 4 tickets available for their family. These tickets will be available for $3 cash at the gate (other schools are using electronic ticketing apps this year, we will let you know how to get tickets for away games). No other tickets will be available for students, staff, or community members.
No re-entry into games if a patron leaves. Parking lots will be cleared immediately after games, and no loitering or after parties will be allowed.
There will be limited concessions available. Outside food and drink will NOT be permitted.
Thank you in advance for being understanding and helping us follow the new guidelines that are in place across the district this year.
Looking forward to a great season, GO BUCS!